Arkema raising elastomer production capacity by 40%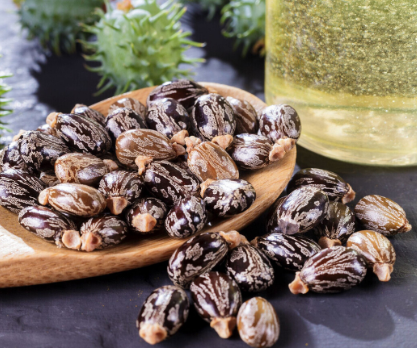 French materials supplier notes increasing demand for bio-based grades derived from renewable castor beans
Paris – Arkema SA is expanding the scope of an ongoing project to increase its production capacity for thermoplastic elastomers, the company has announced.
In a statement 26 Sept, the French materials supplier said it intended to raise production capacity for Pebax elastomers at its site in Serquigny, France, by 40% by the end of next year.
The project was originally announced in January with Arkema initially planning to increase the capacity by 25%.
Under the new scope, the manufacturer will complete the project in two phases – first by 15% in the first quarter of 2023 and second by 25% starting in the third quarter of 2023.
Arkema did not provide further details on the financial cost of the project or the production capacity but said the greater increase in capacity would support "the strong demand" from customers in the sports, consumer electronics, medical and industrial markets.
The 'highly specialised grades', according to Arkema, offers light weight, flexibility and "exceptional energy return" and can be use in applications such as "ultra-fast" running shoes to catheters or flexible device screens.
In addition to this new capacity expansion in France, the group said it was currently assessing further investment opportunities, including in Asia.
"As customer demand is increasingly driven by sustainability and social responsibility, over the last few years Arkema has benefited from strong growth in particular for its bio-based Pebax Rnew grades," it said.
The bio-based grades are derived from renewable castor beans and are claimed to offer a "significantly lower carbon footprint" compared to conventional elastomers.
According to Arkema, the Pebax polymers maintain a combination of the toughness traditionally associated with polyamides and the flexibility/elasticity more often seen with polyethers/polyesters.
The materials' properties are particularly appreciated in sports equipment, such as soles for running shoes, ski boots or technical textile.
They are also suitable for use in consumer goods such as smartphones and flexible screens, as well as in other markets such as medical equipment.
In addition to expanding capacity, the investment in France will also see Arkema optimising the water consumption of the plant by 25%, contributing further to the sustainability efforts of the French company.
"We are very excited to announce this acceleration of our Pebax elastomer capacity increase," said Erwoan Pezron, SVP Arkema's high performance polymers business line.
Demand, Pezron went on to say, continues to grow, especially for the bio-based Pebax Rnew range, which offers both high performance and sustainability.
In addition to Serquigny, Arkema also manufactures the Pebax materials at its production facility in Birdsboro, Pennsylvania.