Technip, Agilyx advance polystyrene chemical recycling technology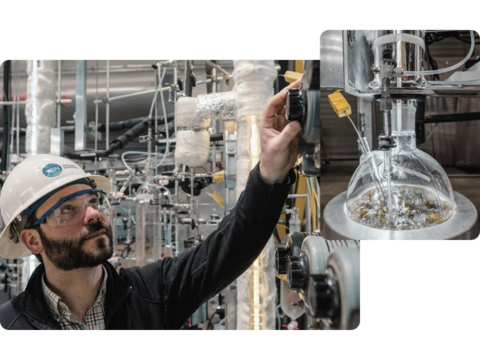 "All-in-one" solution combines Agilyx pyrolysis technology and Technip's purification process
Paris – French engineering & technology company Technip Energies and plastics pyrolysis company Agilyx have advanced the chemical recycling of post-consumer polystyrene with the development of a new technology to delliver 'high purity styrene monomers'.
TruStyrenyx is an "all-in-one solution" combining Agilyx's pyrolysis process and Technip Energies' purification technology, yielding a recycled styrene monomer "with exceptional high purity" the companies announced in a statement last month.
The technology was launched following successful results from pilot plant testing conducted on difficult-to-recycle waste polystyrene, including flame retardant laden waste polystyrene.
According to the partners, the recycled styrene monomer from the unit in Weymouth, Massachusetts, meets American Society for Testing and Materials (ASTM) standards for styrene monomer and is greater than 99.8 wt% purity.
In particular, the process reduces halogens from flame retardants to "below available detection limit" – an impurity which is currently difficult to reduce in the existing production processes.
The 'pure monomer' styrene monomer can be used as a key component for the production of ABS (acrylonitrile-butadiene-styrene) as well as various synthetic rubbers.
Technip Energies and Agilyx announced their partnership in June 2021, leveraging Agilyx conversion technology and Technip Energies purification process.
"This marks an important step in our development of circular solutions for styrenics technologies, and our relationship with Agilyx," said Bhaskar Patel, SVP of sustainable fuels, chemicals and circularity at Technip Energies.
According to Agilyx chief technology officer Chris Faulkner, the technology is "completely new" to the marketplace, offering an all-in-one solution for the chemical recycling of polystyrene.
"The high purity of the recycled styrene monomer from testing proves that TruStyrenyx offers a recycling solution on par with virgin materials," he added.