Goodyear investing $125m in commercial, earthmover tire expansion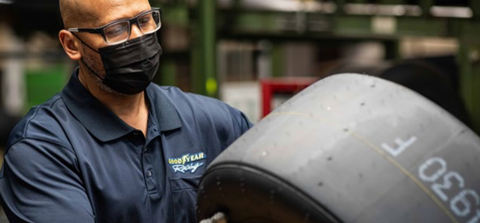 Project to see Topeka, Kansas facility modernised, 40 new jobs created
Topeka, Kansas – Goodyear is investing $125 million (€130 million) in its tire production facility in Topeka, according to an announcement by Kansas governor Laura Kelly.
The investment will create 40 news jobs, mainly in production and technical maintenance and will involve modernising the facility, said the state official in a 21 Sept statement.
The governor's announcement did not provide further details about the capacity expansion at the 78-year-old plant.
Operational since 1944, the plant currently employs 1,600 people and has the capacity to manufacture 7,000 units per day of light truck, truck and bus and earthmover tires.
Improvements to the unit are expected to generate a local economic impact of $480 million over 10 years, according to Kelly.
"Our Topeka facility is integral to our operations," said Tim Davis, manufacturing director for Goodyear-Topeka, "and this investment will help position Goodyear to continue to meet the evolving needs of our customers."