India advised to extend ESBR anti-dumping duties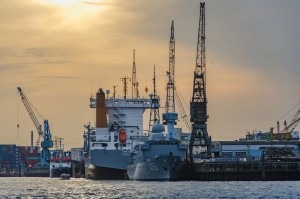 Initially introduced in 2017, duties apply to EU, Korea and Thai suppliers
Delhi – The Indian government has been recommended to extend anti-dumping duties against emulsion styrene butadiene rubber (ESBR) imported from Europe, South Korea and Thailand for another three years.
The duties were initially imposed in 2017 and covered on ESBR 1500 and ESBR 1700 series, according to India's directorate general of trade remedies (DGTR).
In a sunset review report, published 29 July, the authority said it believed that there was continued dumping of the subject goods from Korea and the European Union, "despite duties being in force."
"The volume of dumped imports has increased in absolute terms despite imposition of duties," said DGTR in its reports.
According to the Indian agency, the imports "are undercutting the price of the domestic industry" in the period of investigation and the price effects would have been higher in the absence of existing duties.
In addition, the authority noted that production, capacity utilisation and sales within the domestic industry did increase during the period under investigation.
According to DGTR, Kumho Petrochemical, producers in the European Union and Thai manufacturers have been respectively using 70-80%, 30-40% and 70-80% of their production for exports "at dumped price" to third countries.
The rate of dumping, it went on to say, are 60-70%, 50-60% and 50-60% respectively.
As a result, DGTR suggested anti-dumping rates of $266/tonne for European companies, $243.60/tonne for Thai suppliers and $64.00/tonne for Korean manufacturers, bar Kumho Petrochemical which will have a rate of $33.95/tonne.