Bridgestone investing €26m in SE Asia NR plantations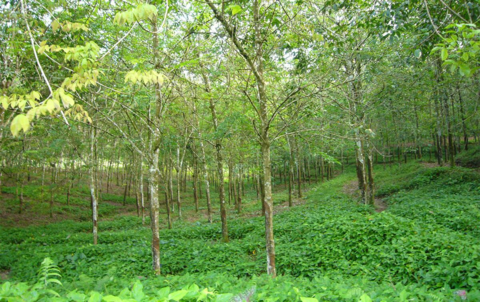 Group to introduce "elite trees" to double harvest volume
Tokyo – Bridgestone Corp. is strengthening investment in its natural rubber (NR) plantations in south east Asia to ensure sustainability of supply.
The Japanese group intends to invest $26.7 million (€26 million) through to 2030 to enhance productivity of NR plantations aiming to double harvest volumes in a given area by 2035, compared with 2022 projections.
Initiatives include the introduction of "elite trees" with stable harvest volume, which are selected by genome analysis technology, Bridgestone explained in a 10 Aug statement.
Furthermore, Bridgestone will carry out "ongoing, systematic afforestation" across its plantations to ensure that they are "properly managed depending on tree age and afforestation cycle."
In addition, the Japanese group will employ artificial intelligence image analysis to diagnose and detect disease in Para rubber trees and will use big data to implement optimal plantation for higher yield.
The initiatives are part of Bridgestone's long-term environmental vision which aims to achieve carbon neutrality and 100% use of sustainable materials by 2050 and beyond.
Bridgestone owns two plantations in Indonesia, including a Sumatra rubber estate which has been operational since 2005, covering an area of 17,900ha and employing 4,200 people.
The group also owns a second, smaller plantation in Kalimantan, which spans 6,000ha and employs 700 people.