Bridgestone revises up outlook on strong tire sales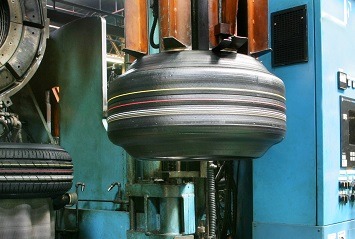 But Japanese group expects challenging business environment to continue in third quarter
Tokyo – Bridgestone Corp. has revised up its full year financial guidance after recording double-digit growth in first half sales and operating profit.
The Japanese group expects sales for 2022 to come in at Yen3.95 billion (€28.6 billion), up from an earlier forecast of Yen3.65 billion issued in February.
Adjusted operating profit is set to come in at Yen450 million, up from an earlier forecast of Yen425 million, Bridgestone announced 10 Aug.
Over the first six months, it noted, the global economy followed a path of recovery but presented a series of headwinds.
Challenges included the suspension of tire production in Russia and exports to that country, significant production losses in China due to Covid resurgence and a cyberattack in the US.
"The group also worked to respond quickly to the unprecedented sharp rise in raw material prices and high inflation while minimising the damage," said the tire and rubber parts maker.
Despite these issues, and the effects of the weak yen, Bridgestone achieved "significant increases" in both sales and earnings during the first half.
However, it went on to say, 'profit attributable to owners of parent' was lower than expected due to impairment losses for Russian business assets, expenses related to safety inspections, and losses caused by discontinued operations.
First half adjusted operating profit stood at Yen206 billion, up 13% year-on-year, on 25% higher sales of Yen1,886 billion, reported Bridgestone. Profit attributable to owners of parent, however, fell 74% to Yen93 billion during the period.
For the third quarter Bridgestone said it expected the unpredictable business environment to continue, including various risks such as the "Russia-Ukraine situation becoming prolonged" and further acceleration of inflation.
However, the group expects global tire sales to perform strongly through strengthening of price management and "premium business strategy".