From cracked windscreen to elastomer compound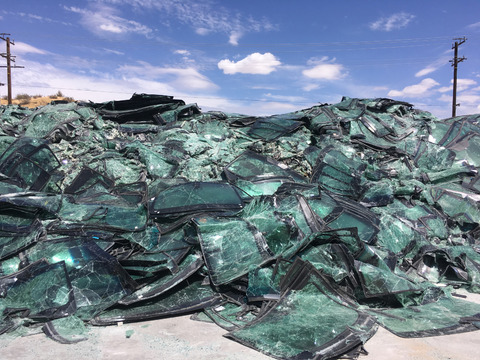 Avient incorporating recycled PVB interlayers into automotive TPE materials
Stuttgart, Germany – Avient Corp. is introducing two new grades of thermoplastic elastomers (TPEs) – each formulated with recycled polyvinyl butyral (PVB) glass interlayers.
The PVB is being supplied by Denmark-based Shark Solutions, which recycles automotive windshields and architectural glazing: extracting the polymer interlayer from laminated glass panels.
Offering enhanced sustainability, the new materials will form part of Avient's reSound REC TPE range, applications for which include automotive exterior and under-the-bonnet components.
"We are closing the loop by incorporating recycled PVB from vehicle glass into our TPEs, which then go back into other automotive applications," said Matt Mitchell, director, global marketing of specialty engineered materials at Avient.
Avient's proprietary TPE formulations incorporate PVB in combination with other recycled raw materials, according to the Avon Lake, Ohio-based company's 21 June announcement.
With 60% post-consumer recycled content, the compounds are said to match the performance attributes of traditional products - including aesthetics, haptics and physical properties.
Manufactured in Europe, the new reSound REC TPEs are offered in two grades with Shore-A hardnesses of 47 and 54 to meet different application requirements.
The compounds, stated Avient, can be injection moulded or overmoulded onto polypropylene for applications including under-hood gaskets, valves and flaps.