Natural rubber prices run out of gas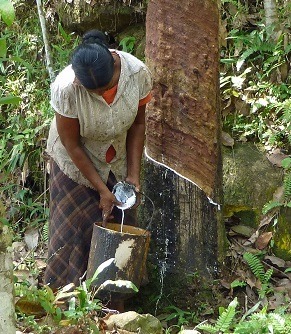 JPX: Slowing Chinese economy, rising Covid-19 cases putting pressure on markets
Tokyo – A recent rally in rubber futures prices seemed to run out of steam in mid-April amid increasing uncertainty about the direction of the main consumer markets.
In Japan, RSS3 September futures edged up by 1.4% from first day of the month to close at Yen265.5/kg on 15 April – having risen by almost 7% over the second half of March.
The pricing gains have been supported by a tight supply situation a weakened yen and speculative buying, according to the Japan Exchange Group (JPX).
However, these factors are now being offset by a switch to speculative selling amid over rising Covid-19 cases and the extension of lockdown in Shanghai.
"The slowing Chinese economy & rising Covid-19 cases are putting pressure on the market while the recent tight physical supply is holding prices up…" JPX noted.
Markets, it added, were also being swayed by inflationary concerns, expectations of a tightening of US monetary policy, and Russia's invasion of Ukraine.