Bridgestone confirms data loss in 'ransomware attacks'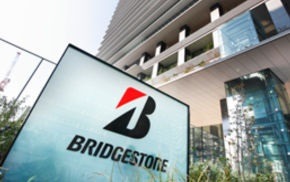 Perpetrators have released a first batch of data to a leak site, threatening to add more
Nashville, Tennessee – Bridgestone has confirmed a 'limited data loss' as a result of a ransomware attack late last month at Bridgestone Americas.
In a statement 15 March, the tire maker said it had determined that the 27 Feb "IT security incident" was the result of a ransomware attack, adding that it had no evidence it was a targeted move.
"As part of our investigation, we have learned that the threat actor has followed a pattern of behaviour common to attacks of this type by removing information from a limited number of Bridgestone systems," the statement added.
The perpetrators, according to Bridgestone, "have released the first batch of data to a leak site and are threatening to release small batches of data to be posted over an unspecified period."
Bridgestone said it was committed to conducting a "swift and comprehensive investigation" to determine what specific data was taken from its environment.
The company said it will communicate with all stakeholders frequently and work together with them to mitigate anypotential harm.