Bridgestone-brand ruling kills 'one' bid with two 'stones'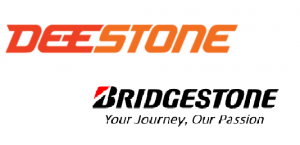 According to the Singaporean Business Times, the decision followed a "failed application" by Bridgestone under the Singapore Trade Marks Act, opposing the use of "stone" mark in the brand.
The Japanese tire-maker, which manufactures tires under Bridgestone and Firestone brands, is claiming that the word "stone" constitutes its family of marks.
IPOS however decided that the Tokyo-based company had used Bridgestone and Firestone as "separate and independent" brands and did not provide evidence that it attempted to educate consumers about the two brands' corporate connection.
The authority also pointed out that the brand, for which Deestone applied in 2015, "was not necessarily fatal to Bridgestone's case that they owned a family of marks."
Thai tire-maker Deestone is based in Om Noi, Samut Sakhon in the central of Thailand.