Trelleborg shifting shape following acquisitions, divestments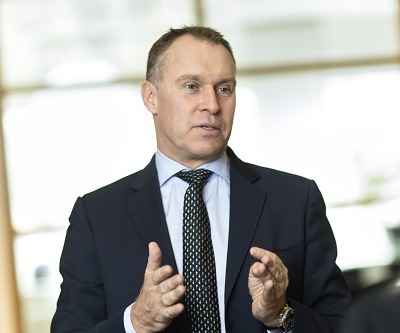 Trelleborg, Sweden – Trelleborg AG has changed profile through its divestments and acquisitions, according to president and CEO Peter Nilsson.
"We strengthened our leading positions in agricultural, industrial, and speciality tires as well as in engineered polymer solutions," said Nilsson referring to the €1.1-billion acquisition of Czech CGS Holding in 2016.
The company boss made the comments in an internal interview included in Trelleborg's annual report and sustainability report, published 19 March.
With this, he went on to say, "Trelleborg's profile has changed somewhat and based on these conditions we are building a platform for the future that is new in some parts."
Among the most notable acquisitions by the company was the takeover of Automated Dynamics, which was concluded in December 2017.
The acquired company specialises in manufacturing advanced components in composite materials for particularly demanding applications.
"These composites represent a closely related and strategically interesting technology for Trelleborg, with major potential in several industries," Nilsson said.
The acquisition of Automated Dynamics, Nilsson stressed, supports growth by improving Trelleborg's offering and positions.
In terms of areas of growth within the next few years, Nilsson pointed to the agriculture segment and the aerospace industry.
"A more niche area is healthcare & medical, where Trelleborg is in a relatively early stage. But the field ought to have a promising future, especially in light of an aging population," he said.
Another area of interest to Trelleborg is 'electrification', Nilsson saying that, unlike general belief, the process is not limited to cars, but also covers machines and tools.
"When this takes place, new demands are imposed on machinery construction and then newly developed sealing and antivibration solutions are required – which favours those of us who really know these applications," he added.
Geographically, Nilsson pointed to growth opportunities in "the very large domestic market in China", as well as in other countries in southeast and southern Asia.