Micheldever, Kumho end distribution partnership in UK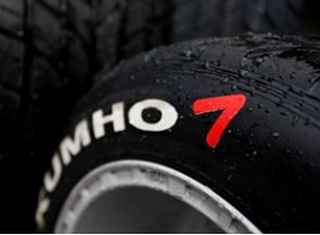 London – UK tire distributor Micheldever Tyre Services (MTS) and Kumho Tyre UK Ltd (KTUK) have ended a 15-year distribution partnership, in what has been described as a "mutual agreement."
The companies announced 3 Jan that the partnership would end in May 2018, with the two working to promote the Korean tire brand until then.
The decision to terminate the agreement had not been taken lightly, said Tino Choi KTUK managing director – noting that it followed last year's acquisition of MTS by Sumitomo Rubber Industries Ltd.
"We firmly believe that this is the right course to take for the brand," said Choi. The strategy, he added, will contribute to Kumho's goal of becoming "number one mid-range tire" in the independent retail sector of the UK market.
For its part, MTS said the decision had been prompted by a "clash of long-term ambition" for the Kumho brand in the UK.
"This is a disappointing conclusion to what's been a longstanding and mutually beneficial partnership," said Micheldever CEO Duncan Wilkes.
Since Kumho established a direct sales organisation in the UK, it had become "increasingly difficult" to work effectively in partnership with the tire maker, he added.
According to Wilkes, MTS did not share Kumho's vision for the future and the "view of what's in their best interests in the UK."
Over the next six months, MTS said it will transition out of the relationship and move its business and customers' business to other brands.
Kumho set up its directs sales unit four years ago and has a distribution centre in Magna Park, Leicestershire, a Kumho spokesman told ERJ.
This, he said, has helped Kumho to increase its network of independent retailers for passenger car tires and to re-enter the UK truck tire market.
"Following the transition period, the direct sales organisation will need to focus further on working with independent retailers to promote the brand," the spokesman further commented.
The company works with over 400 independent retailers, many of which are currently through Micheldever.
Kumho, the spokesman added, is now offering those retailers the opportunity to work directly with the tire-maker.