Toyo wins contempt award against tire 'IP infringers'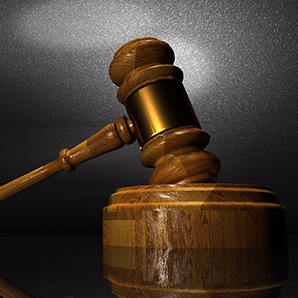 Cypress, California – A US court has found that Doublestar Dong Feng Tyre Co. Ltd (DDF) and Qingdao Doublestar Tire Industrial Co. Ltd (QDT) violated a 2014 court judgment prohibiting the manufacture and sale of tires using a "confusingly similar" tread to that of a Toyo tire, Toyo has announced.
The ruling of contempt in the US District Court for the Central District of California on 20 Nov, concerned Toyo's Open Country M/T, said a 27 Nov statement from Toyo Tire Holdings of Americas Inc.
The tread design, it said, is a protected "trade dress" of Toyo and DDF and QDT were held in contempt for selling the AMP M/T tire, which used the Open Country M/T trade dress.
In his ruling, judge Cormac Carney imposed $1.6-million in contempt sanctions against both offending companies, and awarded Toyo its attorneys' fees.
The judge stated that "the Court must compensate Toyo for the injury it has suffered due to DDF and QDT's violation of the Final Judgment."
As part of settlement negotiations in an earlier action at the International Trade Commission against DDF and others, DDF was asked to identify which tires it was making, according to Toyo.
DDF, stated Toyo, "failed to identify the AMP M/T tire, which was identical to the Mark Ma tire specifically identified in the 2014 final judgment."
Toyo said it also learnt from another case that both DDF and its affiliate QDT had continued to manufacture the infringing AMP M/T tires after entry of the 2014 final judgment.
A contempt citation was subsequently granted against both companies, continued Toyo, which is now proceeding to trial against DDF "on a fraud claim related to DDF's false statements."
"We are very pleased by yet another court victory against violators of our intellectual property rights," said Iori Suzuki, president of Toyo Tire Holdings of Americas Inc.