Goodyear counts hurricane costs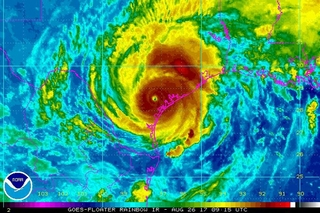 Akron, Ohio – In its third quarter results. Goodyear reported that several of its locations were directly impacted by the recent hurricanes,which negatively impacted segment operating income by about $5 million.
Goodyear's Americas business operates three chemical plants in Texas and has tire distribution and retail operations in the affected areas that were damaged or experienced shutdowns.
Sales were negatively impacted during the quarter in company-owned locations by about $23 million, Goodyear estimated. This, is said, resulted in lost profits of about $5 million in segment operating income.
In addition, the Akron-based company said $12 million in hurricane-related costs were incurred during the quarter. The figure included fixed costs during chemical plant shutdowns as well as incremental clean-up and repair expenses.
The tire maker also estimated that the negative impact of the hurricanes on the US consumer replacement tire industry overall was approximately 1% in the third quarter.