Avery-Dennison claims tire barcode label advance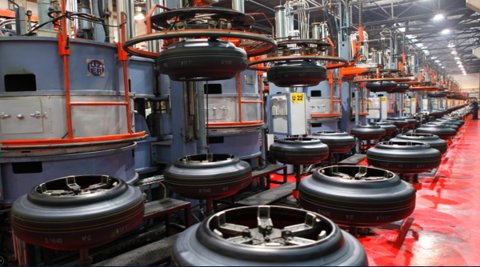 Oegstgeest, The Netherlands —Avery Dennison has developed a tire label that can bond with tires during the tire-making process and maintain "life-long" adhesion and readability, the company announced 25 Oct.
The label, claimed Avery Dennison, "goes beyond what's been available currently" in terms of resistance to vulcanisation temperatures and pressures and adhesion to different types of green rubber, including BR, SBR, and natural rubber.
The labels are said to be made of materials that withstand curing temperatures of up to 200°C, and exhibit long-term resistance to aggressive media and abrasion.
The barcode tracking labels are engineered to cope with the vulcanisation process and offer "excellent" abrasion and heat resistance, according to Hans Eichenwald, senior product manager, Avery Dennison Europe.
"During the vulcanization process, this special 'PSA' material would be triggered to have a chemical reaction with the tire rubber, enabling it to bond the tire surface permanently." Eichenwald explained.