Mesnac to build new site for "digital plant"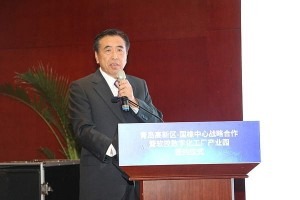 Qingdao, China – Mesnac is to build a "Digital Plant Industrial Park" in Qingdao's National High-tech Industrial Development Zone, according to the company's press release.
Mesnac affiliate National Engineering Research Center for Rubber and Tire signed contract with the development zone earlier in October.
The new site will house facilities for areas such as RFID, the Internet of Things, MES, big data, automation package solution and smart logistics. Further details of the project are not ready for disclosure, the company told ERJ.
"Mesnac will focus its quality resources on the Zone to bring a new momentum to the sector's development," said Mesnac's chairman Yuan Zhongxue said at the contract signing ceremony. "The Zone's clustering economy will also speed up the Digital Plant Industrial Park's growth.
Mesnac hopes to "drive the rubber and tire sector's transformation with technology innovation as well as better serve other sectors and help spur their development," Yuan added.