Bridgestone agrees to pay $29.6m to settle price-fixing suit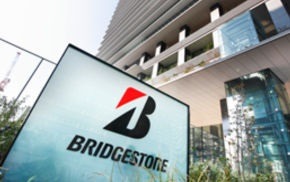 Detroit – Bridgestone Corp. will pay $29.6 million (€25 million)) to settle a multi-district litigation suit alleging that the company fixed prices and rigged bids in the sale of rubber automotive anti-vibration parts.
End-payor plaintiffs (EPPs) in the Bridgestone case filed the agreement 9 Oct before the US District Court before the Eastern District of Michigan.
In addition to the money, Bridgestone agreed to offer total cooperation with the ongoing litigation, including witness interviews and depositions and production of documents, according to the agreement.
The EPPs asked the court to:
• Preliminarily approve the settlement;
• Provisionally certify the settlement class proposed in the settlement;
• Stay the proceedings against Bridgestone in accordance with the terms of the settlement; and
• Appoint an interim co-lead class counsel for the EPPs as settlement class counsel for the settlement.
"The settlement agreement is not only fair, reasonable and adequate—resulting from extensive arm's length negotiations by experienced counsel—but also a thoughtfully conceived resolution of the proposed settlement class' claims that maximizes its recovery and guarantees cooperation by Bridgestone in the continued prosecution of EPPs' claims," the settlement document said.
In February 2014, Tokyo-based Bridgestone pleaded guilty to one felony count in Toledo federal district court and agreed to pay $425 million to settle the Justice Department Antitrust Division's charge that the company conspired to fix prices of rubber anti-vibration parts.
Bridgestone officials could not be reached for comment.