Conti R&D boss takes pop at airless tires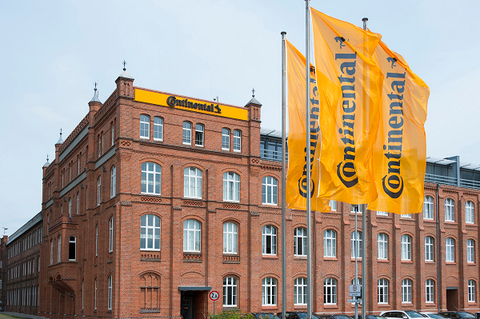 Hanover, Germany - Airless tires are more of a marketing tool than a realistic offering for the passenger car tire market, according to Dr Gerrit Bolz, head of process development, tire assembly at Continental.
While the most promising applications for airless tires to date are off-road, developers have touted the solid- or cellular-polymer products as offering an alternative to pneumatic car tires.
Michelin, with its Tweel, is perhaps the leader in this field, though other tire makers including Bridgestone and Hankook have also developed airless tires.
This month has also saw the high-profile launch of Michelin's Vision concept tire - a futuristic design with self-supporting 'alveolar' interior, which is said to eliminate he need for air pressure.
For its part, Continental is keeping an eye on developments in airless technology and is carrying out tests on such tires, Bolz said in speech on advances in tire technology during a press conference in Hanover.
However, added the German tire expert: "We know Michelin have put a lot of money into it but there is a good reason why you cannot buy such tires for your car.
"There are issues with noise, issues with damping. It is not a suitable application and we do not expect that it will be."
The Conti executive went on to describe airless tires as being more of a publicity exercise than a potential game-changer for the car tire market.
"We are a little bit jealous about the marketing story, not about the technical performance of such tires," he concluded.