MOL/JSR rubber plant start-up delayed until 2018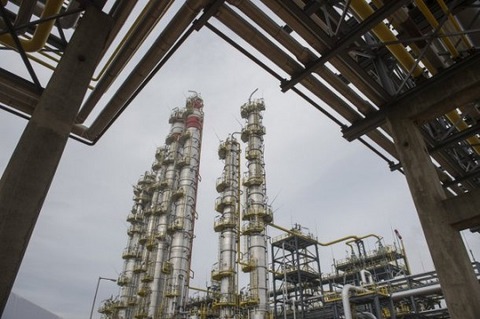 Budapest – The starting up of a new solution styrene butadiene rubber (SSBR) plant by Hungarian petrochemical group MOL and Japan's JSR has been delayed until 2018 for unexplained reasons.
The €300-million SSBR project, in which MOL holds a 49% stake, with the remaining 51% owned by JSR Corp. of Japan, was scheduled to complete by the end of 2017.
In response to an ERJ query, a MOL spokesman said that the start-up is now due sometime in 2018 but did not give further details on the exact timing or the reasons behind the delay.
The 60ktpa synthetic rubber facility is being built near the site of MOL's new 130ktpa butadiene production plant Tiszaujvaros, Hungary, which was started up in November 2015.
Around 40ktpa of output from this facility will go to the new SSBR plant, company officials explained. The rest of the butadiene capacity will be sold mostly to European markets.
The Tiszaujvaros butadiene plant was constructed with an investment of €140 million.
SSBR is currently finding strong demand among tire makers, who use the material in the manufacture of low-rolling resistance tires. This has driven a spate of projects by suppliers, including Trinseo, Asahi Kasei, Sumitomo Chemical and Zeon Corp, who are seeking to advance their position in this fast-growing market.
According to the MOL spokesman the plant's product will be "one of the best quality feedstocks for producing rubber tires".
Hungary is continuing to attract significant investments by tire makers, with a major new Apollo plant opened in April, joining facilities already operated by Bridgestone, Hankook and Michelin in the country.