Bridgestone signs Arla fleet deal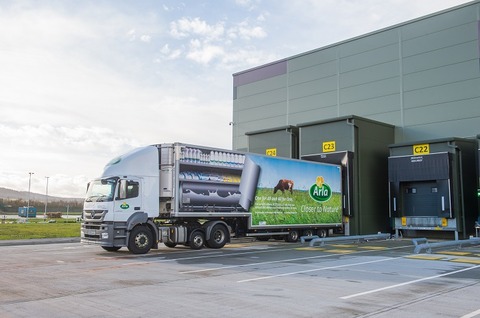 Birmingham, UK – Bridgestone has extended a fleet agreement with Arla Foods, a 13,500-strong dairy farmer cooperative, based in the UK.
The renewal, which runs up to 2020, covers a range of tires and an 'holistic' tire care offering, said a press release issued 23 May.
The deal was closed during at the recent Commercial Vehicle Show, 25-27 April in Birmingham, UK, the tire company added.
Bridgestone linked the extended agreement with Arla to the mileage, traction and grip capabilities of its M-Series tires.
Another selling-point, said Bridgestone, was its Tirematics tire-connectivity system. This can remotely monitor, transmit and analyse information, such as tire pressure and temperature, in real-time.
"The Arla fleet agreement was a huge development for us," Greg Ward, Bridgestone's commercial sales director, said in the release.