Delay to Dow-DuPont merger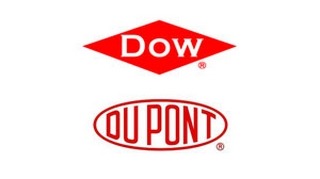 Midland, Michigan – Several amendments have been made to the proposed merger agreement between Dow and DuPont, and its subsequent separation into three independent, publicly traded companies.
The two companies have agreed to extend the merger date to 31 August, and anticipate the transaction will close no earlier than the beginning of August, subject to regulatory approvals. Originally, the deal was expected to be finalised by the end of 2016.
It has been slowed down by the complexity of an asset swap between DuPont and FMC Corporation. EU regulators required some pesticide and polymer assets to be sold before it would give the merger the go-ahead. As a result, in a $1.6bn deal, DuPont is selling herbicides and insecticides to FMC, and acquiring food and pharmaceutical ingredients plus a large cash payment in return.
"[The] transaction enables us to satisfy the European Commission's approval conditions, while maintaining the strategic logic and value creation potential of our merger and the three independent companies we intend to create," said Edward Breen, chairman and chief executive officer of DuPont.
The first of the independent companies to be spun off is expected to be the materials science company. This will keep the Dow name, and include the polyurethane operations. The other two businesses will focus on specialty products and agriculture.