More chloroprene rubber hikes on the way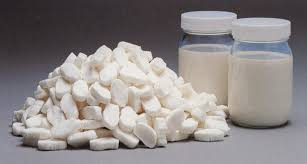 Tokyo – Japanese synthetic rubber suppliers Showa Denko and Tosoh Corp.have announced new price increaseson chloroprene rubber –adding to a spate of recent hikes in the cost of these materials.
Showa Denko announced 25 Jan that it was increasing CR prices globally as of 16 Feb, in addition to a previous price change on 8 Nov for European and Asian markets. The price rise, it said, was necessary to ensure the stable supply.
The price will be increased by $400 per tonne ($0.18/lb.) or more for US-dollar-based transactions, or by €360 per tonne for euro-based transactions.
The rate of increase, said the company, may differ between areas and customers and will be subject to the terms of applicable contracts.
Due to rising key material costs, the current chloroprene rubber price did not fully reflect the increases in production costs and other business circumstances, explained the company.
"We have avoided raising our prices for as long as possible, but we can no longer prolong the inevitable," said Showa Denko, in a statement similar to its November announcement.
Similarly, Tosoh announced plans to increase prices as of April "to ensure stable supply" on 25 Jan.
Tosoh said it was enforcing a general price increase of $350 or €330 per tonne for exports of its chloroprene rubber, sold under the Skyprene brand.
The price increase, said Tosoh, comes in response to "changing dynamics in the business environment and to increasing prices of raw materials."
The two companies, along with Arlanxeo, announced a round of price hikes in November.
On 19 Jan, the German supplier announced plans to further increase CR prices globally.