Chinese automotive parts maker buys US rubber moulder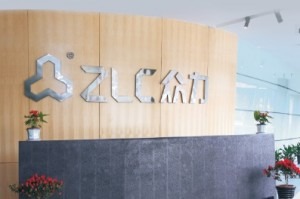 Staples, Minnesota – Zhongli North America Inc., the North American unit of automotive parts manufacturer Zhongli Corp., has purchased Minnesota-based rubber moulder Stern Rubber Co.
Zhongli said in a news release that acquiring the manufacturer of customer moulded and extruded rubber products is the first step in its strategy to establish a manufacturing presence in North America for its automotive products.
Currently, the firm has manufacturing facilities in Shanghai and Wuhu, China, according to its release.
"Stern Rubber has the level of manufacturing capabilities we have targeted," Rohan said in a statement.
Stern Rubber mainly focuses on non-automotive industries with three facilities in the Minnesota area – two at its main complex in Staples and one in Aitkin that focuses exclusively on gate valves, which is one of the firm's largest businesses. Stern Rubber president Bob Jackson said in an earlier interview that the firm employs about 85 at the three combined facilities.
The company operates six injection and 27 compression presses at its main facility, with the extrusion operation consisting of two lines. It also operates three compression presses in Aitkin.
Its main facility spans about 50,000-sq.-ft. and specialises in custom moulded parts. Its extrusion business operates out of the second facility at Staples, a 14,000-sq.-ft. building with two extrusion lines. The two units rest on 40 acres of land.
Stern Rubber recently completed a 1,200-sq.-ft. addition to its main facility, also adding three new pieces of equipment to its manufacturing operation. The expansion and the additional equipment represent a $1.45 million (€1.3 million) investment.