Turkish president inaugurates Sumitomo tire plant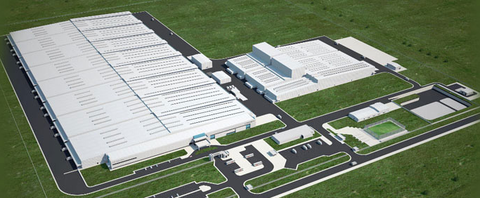 Cankiri, Turkey – Turkey's president Recep Tayyip Erdogan has officially inaugurated Sumitomo Rubber's tire plant in Cankiri, according to news reports from the country.
A report by Milliyet newspaper said the official inauguration was held on 16 Oct, where Erdogan praised increasing Japanese investments in Turkey.
The €460 million joint venture tire factory, which is owned by SRI and Turkey's Abdulkadir Ozcan Otomotiv AS – operates as Sumtomo-AKO Çankiri and has already started production since July.
The plant will have a daily capacity of 30,000 tires by year-end 2019, with approximately 2,000 employees.
SRI owns 80 percent of the venture. Cankiri is a city and province in north-central Turkey, close to Ankara.
Abdulkadir Ozcan Otomotiv is the parent of Turkish tire maker Petlas Tyre Industry & Trade Co. and the Turkish importer/distributor of Toyo-, Hankook- and Maxxis-brand tires.
Sumitomo expects the plant to serve as a strategic base for both production and sales of tires bound for the Middle East, North Africa and Russia, as well as for markets in Europe.
Sumitomo said supplying tires from Turkey to these targeted markets will enable it to benefit in terms of lead times and transportation costs as well as put it in an advantageous position to serve Japanese-owned vehicle makers that have assembly operations in Turkey.