Thailand to downsize rubber plantations - report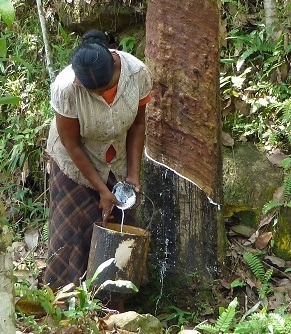 Bangkok – The Thai government is planning to downsize some rubber plantations in the face of a severe drought, which is expected to worsen next year.
A report by Bangkok Post on 6 Oct stated that the plan, which runs until 2019, will envisage renting land to farmers and paying them to grow other crops. These will be marketed via various government agencies and banks across the country.
The plan, said the report, is aimed at striking a balance between supply and demand for farm products including rice, rubber, tapioca, maize and livestock as well as for the agricultural logistics systems.
According to Bangkok Post, one of the projects included in the plan is to downsize rubber plantations by 1-2 million rai (1,600 – 3,200 million square metres) in five years.
Rubber planters will be encouraged to grow another crop such as oil palm, while use of rubber in other industries such as road construction will be promoted.