Michelin recalls 129,000 BFGoodrich tires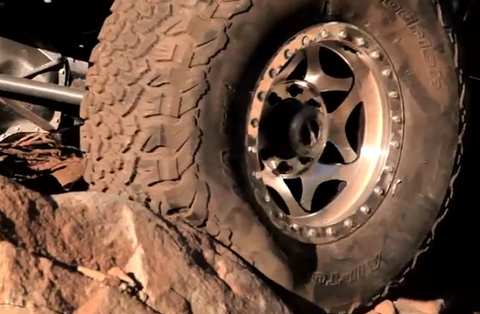 Greenville, South Carolina – Michelin North America Inc. is recalling approximately 129,000 commercial light truck tires sold in the U.S., Canada and Mexico under its BFGoodrich brand, with about 104,000 of those tires entering the US market.
The Greenville-based tire maker said it observed that a limited number of the affected tires experienced a rapid loss of air pressure under severe usage conditions due to a rupture of the sidewall in the bead area. The company added that this can result in a potential risk of loss of vehicle control and/or crash.
So far, no injuries or fatalities have been reported.
According to Michelin, the tires are mainly for use on commercial light trucks, full-sized heavy-duty vans, small recreational vehicles and some 3/4- and 1-ton pickup trucks. The recall has been reported to the National Highway Traffic Safety Administration (NHTSA) and includes eight specific commercial light truck tire sizes produced under these product names: BFGoodrich Commercial T/A All-Season; BFGoodrich Commercial T/A All-Season 2; and BFGoodrich Rugged Terrain T/A.
Michelin recommended that consumers remove the tires as soon as possible in order to receive a similar product at no cost.