Continental launches two tire lines in India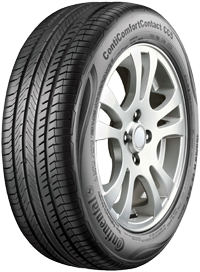 Hanover, Germany - Continental AG has launched its newly developed "ContiMaxContact MC5" & "ContiComfortContact CC5" premium passenger car tire lines in India.
The company announced in a statement that it has established a new passenger car and light truck (PLT) tire line at its existing plant at Modipuram, with an initial capacity of 800,000 tires per year with further expansion potential.
"Investing into production capacities is part of our global strategy Vision 2025 to further improve our global manufacturing footprint and expand business in growing markets, such as India," said executive board member Nikolai Setzer, who is in charge of the tires division.
He went on to add that Continental had invested more than €2 billion into the construction of new production facilities in Russia, China and the US alongside to the extension of the existing plants since 2011.
The Asia Pacific executive at Continental, Antonio Lopes Seabra, added that the two tire lines "have been especially designed for the Asia Pacific region and are further customised for delivering the required performance to Indian car drivers."
He went on to claim: "Manufactured in our Indian plant and distributed through our Indian market organisation, these new tire lines will help Continental become a partner of choice for both the tire replacement and original equipment business."
The volume of the Indian PLT tire replacement market currently is estimated at around 14 million tires a year and is expected to grow up to more than 30 million tires by 2025. The premium tire segment represents a share of about 28 percent of the total Indian replacement market volume.
According to Continental, the new tires have advanced silica compound technology that lowers the rolling resistance and, therefore, improves fuel efficiency of the vehicle.