Retailer ignorance dents sales of premium tires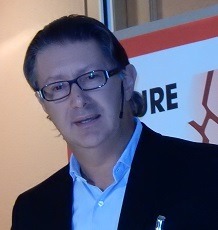 Brussels – Drivers are being steered away from buying premium brand tires because tire retailers lack knowledge about the products they sell, delegates at the recent Future Tire conference were told.
At the event held 28-29 Oct in Brussels, Guido Savi, head of automotive and tyre business consultancy at HBC Group said that, in Europe, many sales people at tire retailers lack understanding of their customers' requirements.
For example, he said premium and quality brands, respectively, represent 68 percent and 25 percent of tire sold in Europe, but account for only 63 percent and 26 percent of the recommendations.
"So the recommendation at the sales counter at the tire shop is less than what the consumers [intend to] buy in terms of premium brands," Savi told delegates.
Tires are "one of the only consumer products where the sales person never gives a specific technical argument, unlike say a washing machine or mobile phone," he continued.
This is, in part, because the tire manufacturers don't train the retailers to give technical information about their products.
"The sales person, therefore, is very weak in presenting the performance of the tire to a consumer," commented Savi.
Despite these shortcomings, advice given by the sales person accounts for more than 72 percent of reasons given by consumers for their selection when purchasing tires.
Meanwhile, 44 percent of consumers know what brand they want to buy when they walk into the shop, while 56 percent do not and so rely on the advice of the sales person and the available brands.
But even of those that know what brand they want to buy will buy another brand because they follow the advice of the sales person, according to the market analyst.