Rogers appoints new chief technology officer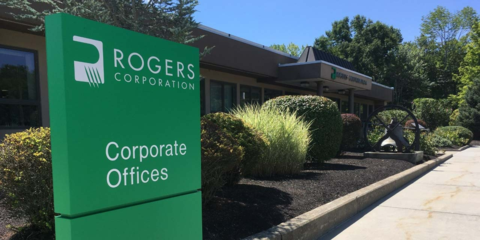 Griffin Gappert joins from Henkel where he was head of innovations for adhesives, automotive OEMs
Chandler, Arizona – Rogers Corp. has appointed Griffin Gappert as VP and chief technology officer to lead global R&D organisation and drive innovation and commercialisation of 'next-generation' material solutions.
Griffin joins Rogers from Henkel where he was the global "head of innovation" for Henkel's adhesives automotive OEM business, based in Germany.
He brings more than 20 years of experience in the speciality materials and chemicals industries to Rogers, the US materials group said 14 Aug.
Prior to joining Henkel, Griffin held leadership roles at Ashland Inc., Dow Chemical and Rohm and Haas Co.
He holds a PhD in chemical engineering from the University of Massachusetts at Amherst and an MBA from the Wharton School of the University of Pennsylvania.
"Griffin brings extensive R&D leadership experience… and deep expertise in advanced electronic and elastomeric materials," said Colin Gouveia, Rogers' president and CEO.
Rogers' Elastomeric Material Solutions division supplies polyurethane- silicone- and other polymer-based materials generated an adjusted operating profit of $71million on sales of $420 million in 2022 (ERJ report).