Michelin deal continues tire makers' exit from Russia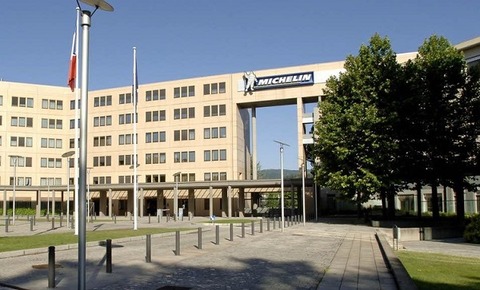 Two local companies sold to major distributor and 'known partner' Power International Tires
Clermont-Ferrand, France – Michelin has agreed the sale of its Russia-based companies Michelin Russia Tyre Manufacturing Co. LLC and Camso CIS LLC, the French group has announced.
The buyer Power International Tires LLC is a "known partner of Michelin [and] one of the main tire distributors in Russia," said a Michelin release, issued 26 May.
"Approved by the competent local authorities, this agreement will allow for saving 250 jobs, mainly based in Davydovo," according to the statement.
Employees of the Michelin operations who could not be taken on by Power International, have been able to leave the company "under good conditions," it added.
The option to sell the operations to local management had not been possible due to "major difficulties preventing these activities from being rendered autonomous," noted Michelin.
While all costs relating to the Russian exit were account for in 2022, the group said it expects a currency-effect costs of "a few tens of millions of euros" in May.
The sell-off is part of Michelin's exit strategy in response to the Kremlin's war on Ukraine, which saw the tire maker suspend all industrial activities in Russia on 15 March, 2022.
The French group entered Russia in 1997 and has been operating its tire production plant in Davydovo, near Moscow, since 2004.
The facility has the capacity to produce 6,000 units of passenger car and light vehicle tires per day, according to the ERJ published Global Tire Report 2022.
With the transaction, Michelin has become the third major tire manufacturer, with Nokian and Continental, to fully withdraw from manufacturing activity in Russia.
Bridgestone is still seeking buyers for its Russian tire-making operations,though Pirelli and Yokohama Rubber Co. are continuing their production operations in the country.
Major tire manufacturers' plants in Russia
| | | | | |
| --- | --- | --- | --- | --- |
| Company | Location | Products | Listed capacity | Status update* |
| Bridgestone | Ulyanovsk | PCR | 4,862 units/day | Buyer being sought |
| Continental | Kaluga | PCR, LT | 3.0m units/yr | Sold to S8 Capital |
| Michelin | Davydovo | PCR, truck retreads | 6k units/day | Sold to Power Int. |
| Nokian | Vsevolozhsk | PCR, LT | 17m units/yr | Sold to Tatneft |
| Pirelli | Kirov | PCR, LT | 6m units/yr | Prod'n continues |
| Pirelli | Voronezh | PCR, LT | 2.3m units/yr | Prod'n continues |
| Yokohama | Lipetsk | PCR, LT | 1.6m units/yr | Prod'n continues |