Securing supply is the new challenge for European rubber industry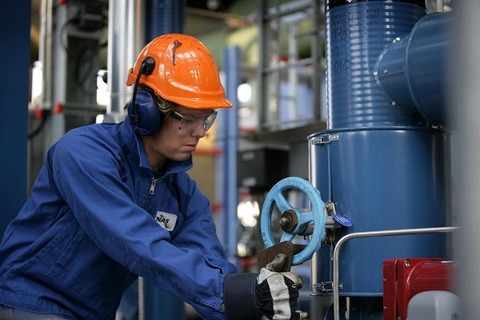 'To restore resilience, companies will need to consider a range of options to secure stable supplies in the long-term…'
With tire producers facing materials-supply challenges on many fronts, Europe's rubber compounders need to look for long-term solutions that are more resilient to unforeseen disruption. One way to achieve this is by searching for solutions closer to home, suggests Dr Herbert Fruhmann, global accounts manager of Nynas AB:
The Covid-19 pandemic created disruption to global supply chains unlike anything seen in decades. Congested ports, costly transport and emergency shipments became widespread.
Then came Russia's invasion of Ukraine. In addition to a humanitarian crisis and enormous human and economic costs, the war intensified supply-chain problems in many European industries, resulting in product-line closures, transport disruption and spiralling input costs.
The established model of supply-chain reliability and efficiency seems have broken down, with procurement managers finding themselves with a brand new set of challenges. To restore resilience, companies will need to consider a range of options to secure stable supplies in the long-term.
The tire industry is no exception, and the supply situation for numerous raw materials used in tyre production presents significant challenges for manufacturers.
In addition to supply pressures following the Covid-19 pandemic, trading flows related to the tire industry have changed substantially as a result of Russia's invasion of Ukraine and the Western sanctions against Moscow.
The conflict has had an impact on the supply of key raw materials, such as carbon black, butyl rubber and not least tire oils. This triggers a need for approval of alternative raw material sources.
Following the numerous global supply bottlenecks in recent years, many European tire producers are now moving production back to the continent. Tire companies with capacity in Russia are reviewing their manufacturing platforms, with one recent example being Nokian's announcement that it will build a new plant in Romania to replace its Russian operations.
Other tire manufacturers with production in Russia are trying to sell their facilities there, and it is consequently reasonable to expect that they will also look to increase their production capacity at various European locations.
Nynas expects this trend to potentially result in a further tightening of the supply of tire oils and other raw materials in Europe in the coming years.
Especially as we are also seeing several companies from the Asia-Pacific region setting up manufacturing in Europe. Toyo, Sentury and Linglong are recent examples, following the footsteps of Hankook and Nexen.
There is also the capacity reduction in recent years in group I refining, which is the source of feedstock for the European tire oil workhorses MES, TDAE and RAE. In 2011, group I refineries represented almost 60% of base oil refining capacity, a figure that has now dropped significantly below 40%.
Given the limited group I capacity even before the Russian invasion, we have already seen temporary shortages of RAE and TDAE in the market following strikes or maintenance shutdowns. Now, in late 2022, there is an increasing need for tire producers to look for alternative tire oils of similar quality, performance and environmental compliance.
So what are the options for rubber compounders looking for long-term supplies of plasticising oils that are independent of Russian input goods?
Heavy naphthenic and naphthenic black oils are widely used in the tire industry, being the technological counterparts to the group I based solutions MES, TDAE and RAE. Naphthenics offer a high-performance alternative to group I based rubber process oils, which also include the highly aromatic DAE that is still being used in some parts of the world but has been banned in the EU since 2010.
Although the signs of a looming recession may lower consumer demand for tires and thus mitigate the effects of the supply deficits, there is no question that reliable supplies close to production facilities will be an advantage in the years to come. So, it is a good time for European tire producers to review their raw material flows and formulations in order to be able to maintain reliable production and avoid costly interruptions in the future.
The tire industry is facing supply challenges on multiple fronts, and we can help them to solve one of their sources of concern. We have the capacity to supply the market with the naphthenic tire oil, which is not only high in performance but also readily available throughout Europe and other parts of the world.