Synthetic rubber demand spurs investment and innovation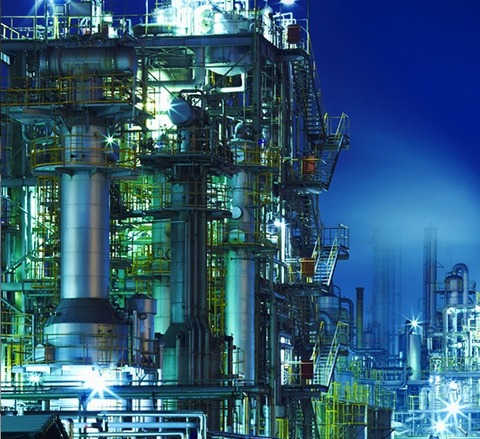 Global market demands drive expansion and R&D in the areas of olefinic, HNBR, SBR elastomers
Increasing demand for advanced elastomers, particularly in sustainability-focused applications, is driving significant investment activity by petrochemicals manufacturers.
Among the leading players, Mitsui Chemicals is mulling another capacity increase for its Tafmer elastomers, having only recently unveiled plans to build a new 120 kilotonnes per annum (ktpa) plant for the olefinic copolymers.
Last autumn, the Japanese group announced that it was building a new 120ktpa plant for the production of Tafmer alpha-olefin copolymers at its site in Jurong Island, Singapore.
Scheduled for completion in fiscal 2024, the new unit will raise Asahi's total production capacity for Tafmer to 345ktpa, the Japanese petrochemicals producer said last August.
Demand for these materials is growing in the automotive sector and in applications including solar cell encapsulants and environmentally friendly packaging materials, subsequently announced president & CEO Osamu Hashimoto.
"Amid this robust demand, the additional production capacity can reach full capacity quickly, so we are considering the next production capacity increase," Hashimoto revealed in a recent presentation.
In mid-2022, Mitsui Chemicals revealed goals to increase investment in its Tafmer business under its Vision 2030 plan, focused on high value-added and sustainability-oriented products.
Tafmer olefinic copolymers are used in applications, including automotive materials, packaging materials, engineering plastics modifiers and sports shoe mid-soles.
However, the Japanese supplier cited growing use of the elastomers as solar battery encapsulants as a particularly strong growth-driver for the business.
In China, meanwhile, two 200ktpa POE plants will feature in a Ä2.5 billion chemical production site being built by Wanhua Chemical Group at Yanatai, in the east of the country.
Due to start production by October 2024, the facility will produce 1.2 million tonnes per year of ethylene and downstream high-end polyolefin products, said Wanhua in a SEC filing 13 Dec 2022. The facility will also have a 200ktpa butadiene production unit.
Also in China, Liaoning Dingjide Petrochemical is to invest around Ä1.4 billion to construct a POE [polyolefin elastomers] plant in Yingkou City, China, the company announced last December.
The 'POE high-end new material' project is to be carried out over five years, with an initial investment in the first phase of Yuan2.6 billion, said Liaoning Dingjide's statement.
The total construction scale was listed as including: a 400ktpa POE combined unit; a 300,000 tons/year alpha-olefin unit; and a 250,000 tons/year 'carbonate' plant.
Phase I envisages the construction of a 200ktpa POE complex with 300ktpa alpha -olefin unit, to be followed by a 200ktpa POE complex and 250,000-ton/year carbonate plant in phase II.
Demand for synthetic rubber materials is also driving investment, as evidenced by Zeon Corp.'s plans to increase production capacity for hydrogenated nitrile rubber (HNBR) at its manufacturing facility in Pasadena, Texas.
Set for completion by early 2025, the expansion project will increase Zeon's global HNBR output by 25%, said the company, which also manufactures Zetpol-branded HNBR at its site in Takaoka, Toyama Prefecture, Japan.
HNBR is used in a variety of demanding application in oil & gas, automotive, and industrial applications, with Zeon pointing particularly to increasing use in cathode binders for electric vehicle batteries as a strong growth area.
Back in China, Qingdao Institute of Energy and Sinopec's Baling Petrochemical have started up a first plant for the industrial scale production of an innovative 'iron-based' solution-polymerised styrene butadiene rubber (SBR).
The facility has capacity to produce 30ktpa of the new "iron-based comb-branched styrene butadiene rubber," said Qingdao Institute of Energy in a 6 Jan announcement.
Carried out in partnership with tire makers including Linglong, Sentury and Haohua Tire, the project aims to address "China's heavy dependence" on imports of synthetic rubber and the country's "urgent need" for high-value conversion and utilisation of C4-C5 olefins.
As part of the process, the institute said it had developed a catalyst technology and polymerisation technology with independent IP rights to produce the 'iron-based' SBR.