Royal Mail progresses ENSO EV tire trials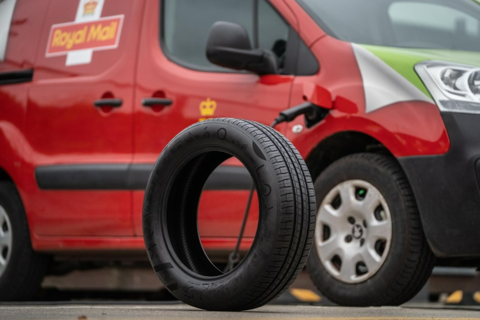 Programme has entered second phase of testing with assessment report due in early 2023
London – UK postal and delivery company Royal Mail is continuing a programme of trials for the use of tires, supplied by ENSO Ltd, designed to reduce the environmental of electric vehicles (EVs).
"We are in the second phase of the trial and a report will follow early 2023," a spokeswoman for the London-headquartered Royal Mail said in an update on the programme unveiled in August 2021.
The initial trials involved tests on 15 electric vans based at a west London delivery centre over six-to-nine months, under a partnership between Royal Mail, ENSO and Transport for London.
While Royal Mail did not provide further details, the fact that it is progressing the trials is a positive sign for ENSO, which claims that its products generate fewer microparticles than conventional tires and increase EV range by up to 11%.
Under a deal signed in 27 Feb, Algerian tire maker IRIS is manufacturing EV tires for ENSO at its Sétif, Algeria plant, under a "long-term partnership" between the companies.