Analysis: Pirelli on track to deliver five-year plan targets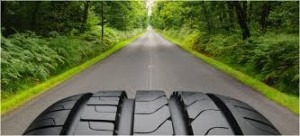 Phase I of Industrial Plan 2021-2025 "will close with results clearly above expectations"
Milan – Pirelli has exceeded its goals for the first phase of its Industrial Plan 2021-2025*, which runs to the end of the current calendar year, the company said in its third quarter results statement.
"Based on the first nine months [of 2022…] as well as the performance in 2021, the two-year period will close with results clearly above expectations," said the Italian tire maker.
In particular, it said, 'cumulative cash generation before dividends' for the first phase is expected to come in at around €910 million, compared to the €700-800 million initially targeted.
Pirelli will publish its 2023 targets with the release of its preliminary 2022 results next February and, in the second quarter, update targets for the 2023-2025 timeframe.
The new targets, it stated, will confirm "the goal of deleveraging with a 'net financial position/adjusted EBITDA' ratio of about '1 times' at the end of 2025.
Meanwhile, reviewing the progress of its 'efficiency plan' over the first three quarters, Pirelli reported the utilisation rate across its 'high-value tire' plants at above 90%.
This compared to 73% in standard-tire production segment, due to lower production levels in Russia, the company further stated.
Pirelli went on to point to its launch of a capacity-increase programme in North America, which is slated to reach 8.5 million high-value tires by 2025, in line with current plans.
In the first nine months of the year, Pirelli's 'competitiveness program' posted efficiencies worth €86 million, according to Andrea Casaluci, general manager operations
Over the period, he said, Pirelli's 'product cost' project contributed around 34% of efficiencies, including progress with the adoption of a modular and design-to-cost approach.
In manufacturing, representing 41% of efficiencies, Pirelli "continued optimising its industrial footprint and the implementation of efficiency programmes," noted Casaluci.
Elsewhere, he said, efficiencies were delivered in SG&A and at organisational level: including optimising logistics networks, process digitalisation and employee upskilling.
*On 31 March 2021, Pirelli unveiled the two-phased Industrial Plan 2021-2025, involving investments of nearly €2 billion in capacity and digitalisation through to 2025.
At the time of the launch, Pirelli envisaged a rebound from the Covid crisis and then further stabilisation of growth in 'high-end' markets. It also expected "a substantial rebound" in global GDP, driven by China and the US.
Phase I targets included a return to a plant 'saturation' level of 90%, helped by capacity rationalisations and increased focus on countries with lower production costs.
This initial stage was to be followed in 2023-2025 by a phase of capacity expansions to support the anticipated growth in volumes.
Phase II goals include a strong focus on connectivity, automation and the Internet of Things at an industrial level towards raising efficiency and eliminating production defects.
Under the second phase, Pirelli aims to invest €1.2-1.3 billion in technology and capacity upgrades for 'high-value tires', particularly in countries with lower production costs.
In terms of production presence and capacity, Pirelli expected to manufacture 73 million units of tire in 2022, of which roughly 53 million would be "high-value".
By 2025, the tire maker targets a capacity expansion to 75 million units per year, of which 56 million are to be high-value tires.
In terms of manufacturing footprint, Pirelli expects to operate 18 production plants by 2025 – compared to 19 production facilities in early 2021.
In financial terms, Pirelli anticipates that sales will grow to between €5.7 and €6.2 billion by 2025, compared to €4.3 billion registered in 2020.
During 2023 and 2025, Pirelli said it aimed to achieve net efficiencies between €70 and €100 million, of which around 50% are to stem from the digital transformation.