Bridgestone investing $250m in Costa Rica tire expansion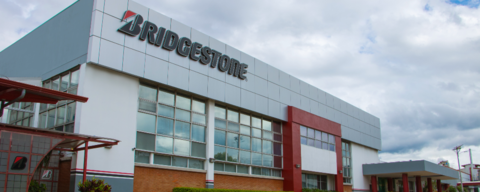 Project to increase production capacity at Belen de Heredia site by 36%
Tokyo – Bridgestone Corp. is investing more than $250 million (€243 million) over the next five years in the expansion of its tire manufacturing site in Belen de Heredia, Costa Rica.
The Japanese group said the investment will extend its Costa Rican tire production facilities and increase manufacturing capacity at the site by up to 36% by 2026.
The move will also create more than 160 new permanent jobs at the site, which currently employs 1,000 people, according to Bridgestone's 21 Nov announcement.
"This new capital investment represents an important step for Bridgestone's tire production capacity," said Alfonso Zendejas, president of Bridgestone Latin America North.
The project "strengthens Bridgestone's commitment to Costa Rica as a strategic location for local and global business activities," explained Zendejas.
The new investment plan complements recent projects at the Belen de Heredia site, which have been aimed at expanding the Japanese group's business in the country.
Since 2020, Bridgestone has invested more than $36 million in modernisation and efficiency projects at the tire production site.
"At Bridgestone, we believe in the great potential of the Latin American market, as well as the high levels of quality and reliability of the local workforce," said Celso Villalva, VP Latin American manufacturing, Bridgestone Americas.
Operational since 1967, the Belen de Heredia plant manufactures tires for passenger vehicles, vans, and trucks for the domestic market and for exports.
According to the 2021 Global Tire Report, publshed in European Rubber Journal, the facility has the capacity to produce 10,100 units of tire per day.