Evonik in link-up for industrial scale supply of rice ash silica to tire industry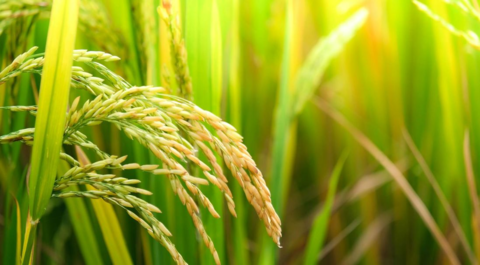 New plant, to be built in collaboration with Austrian and Thai partners, set for 2024 commissioning
Essen, Germany – Evonik Industries AG is stepping up its sustainability efforts with a new partnership for the commercial supply of bio-based precipitated silica to the tire industry.
The German chemicals supplier has entered a strategic cooperation with Austria's Poerner Group and Thailand's Phichit Bio Power Co., to supply sustainable Ultrasil-branded silica, derived from rice husk ash (RHA).
As part of the agreement, the partners will use Poerner Group's process to generate sodium silicate from RHA using biomass energy, said Evonik in a 28 Sept statement.
This enables Evonik to deliver a CO2 footprint reduction of up to 30% compared to its standard silica.
With its existing rice mills and biomass power plants, Phichit Bio Power Co., Ltd. will then license Poerner Group's technology and invest in a new RHA sodium silicate plant in Thailand.
The facility, the exact location or capacity of which was not disclosed, is scheduled for commissioning in 2024.
The new partnership follows "several years of research" between Evonik and Poerner to develop 'superior quality bio-silicates' at their demonstration plant in Germany, according to Gerhard Bacher, CEO of Poerner Germany.
The patented Poerner bio-silicate technology is based on the ash of biomass power plants fired with rice husks, and involves a process that "intelligently uses the natural properties of the rice plant to produce high-quality sodium silicates."
Silica is the key-ingredient for fuel-efficient tires, reducing the fuel consumption by up to 8% compared to conventional passenger car tires.
The joint project, according ot Evonik, will enable the German supplier to scale-up a reliable supply of bio-based sodium silicate to meet growing demand from the tire industry for more sustainably produced silica.
"For the first time, we can offer our customers an Ultrasil silica with an improved sustainability profile," said Emmanuel Auer, head of Silica business line.
Further measures, said Auer, are currently underway at Evonik's other sites to expand renewables offerings globally.