Flexsys on growth path despite 'turbulent' environment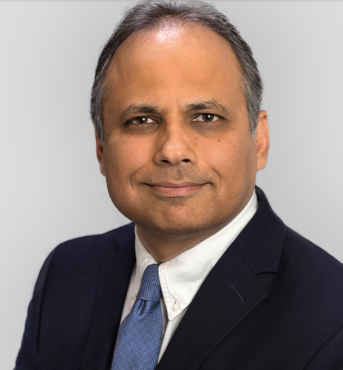 Tire additives supplier unlocks additional insoluble sulphur and antidegradant capacity
Akron, Ohio – Flexsys is on track with transition into own system amid raw materials and inflationary headwinds, according to Sandip Tyagi, CEO of the tire additives business formerly owned by Eastman Chemical.
"Since the completion of the carve-out transaction late last year, we have hired over 150 new employees… and we are in the final phase of transition over onto our own business systems," said Tyagi.
2022 was "an unprecedented year" for Flexsys, the CEO said in a statement ahead of the first anniversary of the company's acquisition by One Rock Capital Partners on 1 Nov 2021.
"We have seen significant inflationary pressures across the business because of rising raw material prices in all regions, surging energy costs especially in Europe, and escalating operating costs, all of which show little sign of abating," he said.
The pressure, Tyagi explained, came about after a post-Covid improvement in overall economic activity, and tire demand returning to or close to pre-pandemic levels.
The speed of the recovery, however, pushed up crude oil prices, which then rose further with the Russian-Ukrainian conflict, leading to an energy crisis in Europe.
"[We] must offset through our pricing the effects of inflation the company has been experiencing," the company official said.
The price hikes, he explained, will enable Flexsys to make capital investments in its plants and support its R&D for new products.
In addition to Europe, Tyagi noted that China's macroeconomic situation had deteriorated in recent months despite a strong start to 2022.
Recent Covid lockdowns, he said, have led to a rise in unemployment in the service sector, resulting in supply chain disruptions and delays in the export of some products out from China.
However, Tyagi expects growth momentum to pick up towards the back end of 2022 helped by stimulus measures and the lifting of Covid restrictions.
"The overall business outlook in China remains quite uncertain related to the factors emanating from the Covid lockdowns and growing geopolitical tensions," he stated.
Regarding the company's progress over the past 11 months, Tyagi said Flexsys had maintained its "customer-focused approach to the market."
"[To] support our 'local-for-local' supply philosophy we have... executed a number of projects to unlock additional insoluble sulphur and antidegradant capacity," he said without giving further details.
To address the future challenges of carbon-neutral mobility, Tyagi said Flexsys is working on a number of products, including "next generation" antidegradants.
Based in Akron, Flexsys principally supplies insoluble sulphur, anti-degradants and post-vulcanisation stabilisers for the tire industry.
The company operates eight manufacturing sites: four in the US and one each in Brazil, Germany, Belgium and Malaysia. It also runs two technical centres within its US headquarters and in Shanghai, China.