IRSG foresees 2.4% annual growth in rubber demand to 2030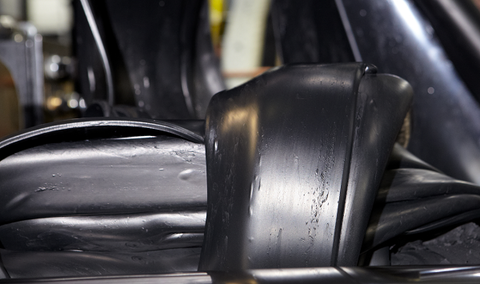 'Deceleration' in tire sector impacting overall rubber consumption in 2022
Singapore – The International Rubber Study Group (IRSG) anticipates an average 2.4% annual growth in rubber demand between 2023 and 2031, the Singapore-based organisation has announced.
In its latest biannual World Rubber Industry Outlook, IRSG said world rubber consumption grew by 11% year-on-year to 29.88 million tonnes in 2021, following a deep contraction in 2020.
This, it said, was due to strong recovery in advanced economies and emerging markets such as China and India which helped demand surpass pre-pandemic levels.
In 2022, however, overall rubber demand – including natural rubber (NR) and synthetic rubber (SR) – is estimated to grow by only 1.8% due to a "deceleration in the global economic growth".
IRSG linked the slowdown to "several external shocks" which it said had mainly impacted consumption in the tire sector.
Next year, the organisation expects overall rubber demand to increase by 2.8% year-on-year and followed by an annual average of 2.4% growth during 2023-2031 period.
According to IRSG, the global NR demand recovered by 10.9% in 2021, reaching 14.07 million tonnes, helped by "sharp recovery" in commercial tire replacement segment in both mature and emerging markets.
The growth in demand is forecast to slow down to 1.9% in 2022 and 2.8% in 2023 mainly due to "the deceleration in China's demand".
Synthetic rubber demand recorded a solid recovery of 11.1% in 2021 with total consumption reaching 15.81 million tonnes.
IRSG forecasts SR demand to further grow by 1.7% in 2022 and 2.8% in 2023, tracking a similar trend to NR.
According to IRSG data, NR production recovered by 5.4% in 2021, reaching 13.77 million tonnes, still lower than its 2018 peak.
In 2022, NR supply is estimated to expand by 4.3% reaching 14.36 million tonnes, supported by expansions in Mekong countries (China, Myanmar, Thailand, Laos, Cambodia and Vietnam) as well as Côte d'Ivoire which is now the fourth largest NR producing country.
Natural rubber production is forecast to further expand by 2.9% in 2023.
Over the medium- and long-term, IRSG said it expected the market to tighten due to the lower rate of new plantation development and re-planting compared to demand .