Sumitomo to raise 'advanced' tire capacity in Asia, Turkey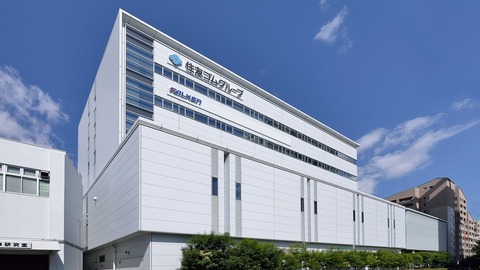 Part of a series of measures to counter turbulent trading conditions in markets worldwide
Tokyo - Sumitomo Rubber Industries is to Increase capacity to produce "more advanced tires" at its Miyazaki plant in Japan as well as at its factories in Turkey, China and Thailand.
Planned steps include increasing production of larger passenger car (PCR) tires for EVs at SRI's Turkish plant and raising output of larger PCR sizes for EVs at factories in China
These moves are part of a series of measures to counter rising materials, shipping and energy costs as well as other negative factors arising from turbulent trading conditions worldwide.
Also on the cards is a 'steady increase' in production capacity to "promote higher rates of local production for local consumption in the US, Brazil and South Africa."
With regard to freight shipping, for instance, SRI expects costs to peak in the near future.
"In light of this outlook, we will work to rein in costs for shipments to North America and Europe, where the impact is greatest," the group stated 8 Aug.
Savings, it added, will be achieved through a "meticulous approach that carefully considers sales projections and inventory levels in those regions."
Efforts to reduce raw material costs, meanwhile, will involve cooperation across production, R&D, purchasing & sales and pruning unprofitable SKUs.
ERJ will report further on the response of major tire makers to the current challenges facing the industry in the September/October issue of European Rubber Journal magazine, which includes our annual European Tire Report.