Cooper Standard narrows losses as market conditions improve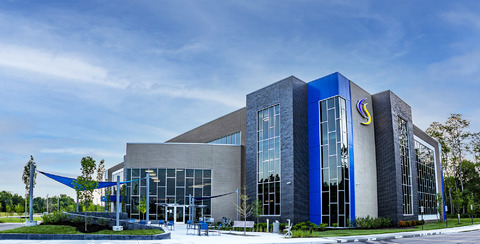 China car production coming back on line, European markets beginning to stabilise from Ukraine war
Northville, Michigan – Automotive parts supplier Cooper Standard has seen its net loss reduced in the second quarter of the year, helped by market stabilisation in Europe and China automotive production recovery.
The company reported a 13.6% year-on-year increase in sales to $605 million (€592 million), primarily attributable to favourable volume and mix as well as "realised recoveries of material cost inflation", said a 4 Aug statement.
These, however, were partially offset by foreign exchange impact and the deconsolidation of an unnamed joint venture in the Asia Pacific region.
Net loss for the second quarter was $33.2 million, up from a loss of $63 million the year before, said Cooper Standard.
The figure included a gain on the sale of fixed assets of $33.4 million, restructuring charges of $3.5 million and other special items.
Adjusted to exclude restructuring, other special items and their related tax impact, net loss stood at $58.5 million, down from last year's $51.1 million.
Cooper Standard linked the change to "continuing increases in commodity and material costs, wages, general inflation and higher income tax expense."
Adjusted EBITDA stayed in the negative territory at $10.4 million, up from negative earnings of $14.7 million last year.
"We began to see some improvement in global market conditions and production levels in the final four weeks of the quarter," said Jeffrey Edwards, chairman and CEO, Cooper Standard.
"With China [automotive] production coming back on line, European markets and operations beginning to stabilise from Ukraine war-related disruptions, and increasing inflation recoveries from our customers, we saw adjusted EBITDA margins and cash flow turn positive in June," he said.
The company also expects further improvements in global automotive production volume in the remainder of the year.
"Combined with continuing cost reduction initiatives and anticipated incremental positive impact from our enhanced commercial agreements, we continue to expect to deliver full year adjusted EBITDA in line with our original guidance," he added.
As previously announced, the company expects earnings to come in at $50-60 million, on sales of $2.6-2.8 billion.