EU new car demand falls 21% in April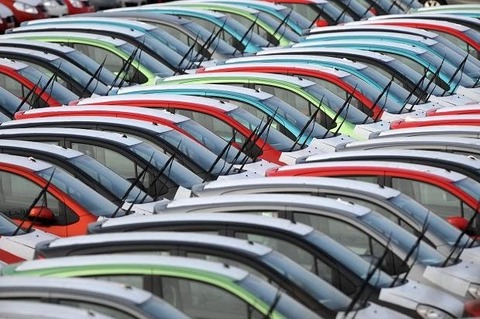 Registration drops 14% over the first four months of the year
Brussels – New passenger car demand in the EU saw a significant drop in April as registration fell 20.6% to 684,506 units.
With the exception of the pandemic year in 2020, this was the weakest April result in terms of volumes sold since records began, said the European Automobile Manufacturers' Association (ACEA) 18 May.
The decline, ACEA said, reflects supply chain issues which continue to weigh heavily on car production.
All major markets posted strong decreases during the month, led by Italy which saw demand fall 33%, followed by France, Germany and Spain which posted decline of 22.6%, 21.5% and 12.1% respectively.
Over the first four months of the year, new car registrations declined by 14.4% across the EU, totalling 2,930,366 units.
This was particularly due to the substantial decreases in car sales in March and April, which dragged down the cumulative performance.
Among the key markets in the EU, Italy saw the steepest fall at 26.5%, followed by France at 18.6%, Spain at 11.8% and Germany at 9.0%.