Malaysian gloves industry welcomes reopening of borders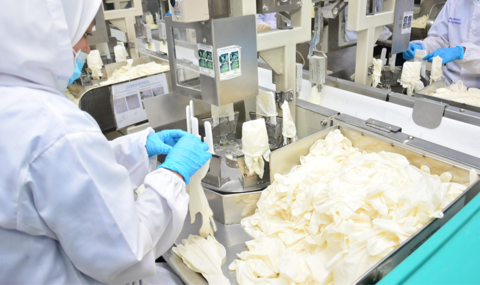 'Transition to endemic phase' to allow employment of foreign workers after two years
Petaling Jaya, Malaysia – The Malaysian rubber gloves industry is preparing for a 'transition to endemic' phase of Covid-19, which will see an easing of restrictions by the government as of 1 April.
Welcoming the move, president of the Malaysian Rubber Gloves Manufacturers Association (MARGMA) Dr Supramaniam Shanmugam said the decision would help the industry in terms of employment.

As part of the 'endemic phase', the Malaysian government is opening its borders to foreign workers after a two-year freeze, MARGMA said in a 15 March statement.
"The move will bode well for the rubber glove industry, as the country moves into a recovery economy," said Shanmugam.

"Once the foreign worker recruitment process is in place, industry players can plan ahead to enhance factory operations and focus on capacity expansion," he added.
The industry boss stressed that MARGMA supported transparency in the recruitment of foreign workers, and a smooth recruitment process.
He also called on the government to prioritise and recognise 'essential industries' in its provisions for migrant workers.
"It is really important for Malaysia to maintain its global leadership in the production of these medical examination and surgical gloves," the MARGMA chief said.
According to MARGMA, the Malaysian rubber glove industry hires about 1.7% of the total foreign workers in the country.