Labour emerging as major post-pandemic headache for tire makers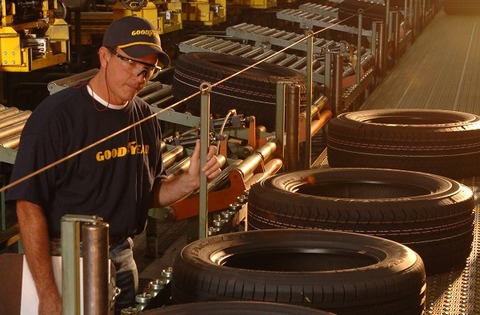 In its 2021 financial results reporting, Michelin said last year was in part "shaped" by labour shortages that impacted the manufacturing operations of both the group and its suppliers.
Michelin's speciality tires segment, for example, was "severely disrupted" by difficulties arising from labour shortages, preventing it from "fully meeting robust customer demand," the French group stated in a 14 Feb financial results release.
The issue seems to be at its most acute in the US, Goodyear CFO Darren Wells commenting: "When it comes to the labour situation, I think that the challenge in the US has been greater than it has been in other parts of the world."
According to market analysts at Smithers, in the near term, "a lack of trained labour in US tire manufacturing and distribution facilities is creating a further impediment even as OEMs react to the latest omicron-driven fluctuations in sales."
In the longer term, skills shortages might "spur greater investment in automation in tire manufacturing and warehousing," Smithers suggested in a study, titled The Impact of Supply Chain Disruption on Tire Manufacturing.
These themes were echoed in an online article by Jordan Konst, global industry consultant, automotive & tire, who listed skills issues among the biggest current difficulties being experienced by tire makers.
"If you're like many tire producers I've met with recently, you're also facing a labour shortage with no end in sight," the Rockwell consultant commented.
"Workers you've depended on for decades are leaving the workforce in record numbers. And despite higher wages and other incentives, replacements are difficult to find," he explained.