EC imposes anti-dumping duties on Chinese TBR tires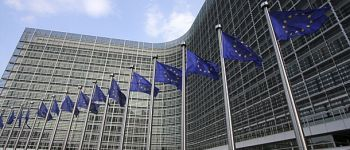 Brussels – The European Commission on 4 May issued details of the provisional anti-dumping duties to be imposed on imports of new and retread truck & bus (TBR) tires originating in the People's Republic of China (PRC).
The provisional dumping margins to be imposed were listed as: Aeolus Group 151.2%; Giti Group, 98,7%; Hankook Group, 80.4%; Xingyuan Group, 166.7%; Other cooperating companies, 110.3%; All other companies, 166.7%.
The move follows an investigation launched on 11 Aug, 2017 in response to a complaint by EU producers of new and retreaded TBR tires. It covered a period from 1 Jan 2014 to 30 June 2017.
In its findings, the EC cited Eurostat data showing that import volumes from the PRC increased by 32 % during, from around 3.5 million tires to around 4.6 million tires during the investigation period. The market share of Chinese imports, meanwhile, increased from 17.1 % to 21.3 %.
Despite growth in the market, it added, EU tire sales remained stable so that European tire makers saw their market share fall from 72.0 % to 66.8 %, over the period considered. However, sales volumes of Chinese "dumped" products increased by 1.1 million of tires over the same timescale.
The provisional dumping margins have been announced ahead of conclusions of the full EC investigation to be published in November.
The duties are expected to be back-dated to 3 Feb, the date from when all new and retread TBR tires imported into the EU from China have had to be registered.