Wacker starts up new silicones production in South Korea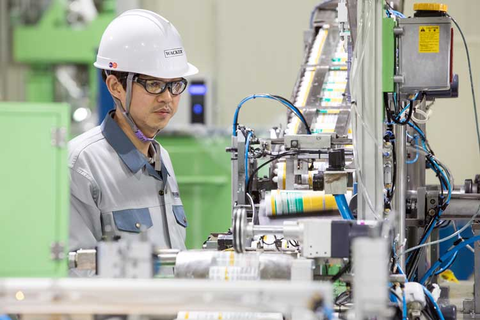 Munich, Germany – Wacker Chemie AG has opened a new production site for silicone elastomers in South Korea to which it moved its entire Koreansilicones production capacity last year.
The site is 100km southeast of Seoul at Jincheon, where Wacker has already been producing silicone sealants and speciality silicones for the electronics industry.
Wacker said that it would be "significantly expanding" its production by moving operations to the new €15-million site.
Wacker has been producing silicone sealants in Jincheon since 2010 and speciality silicone elastomers there for the electronics industry since 2012.
"Due to the strong growth in demand for our silicones, production was increasingly being stretched to its limits", explained executive board member Auguste Willems.
Wacker said expansion was not possible at its facilities in Jincheon and therefore the decision to move to the new site was made.
"Our new plant in Jincheon is four times as big as the old one and provides enough space for future capacity expansions", said Willems.
Asia is already one of Wacker's most important sales regions with 40% of group sales generated in the region.
In response to ERJ queries, Wacker declined to comment on the production capacity of the plant.
"However, it is safe to say that we intend to realise capacity increases in both production lines, i.e. sealants and specialty silicone elastomers for electronic applications," said communications manager Florian Degenhart.
Wacker did also disclose its production capacity for siloxane, the basic building blocks for the polymers that are used to produce silicones.
According to Degenhart, Wacker's combined siloxane capacity at its German production sites Burghausen and Nuenchritz is around 250 kilotonnes per annum.
Also, together with Dow Corning, Wacker produces siloxanes at an integrated production site for silicones and pyrogenic silica in Zhangjiagang, China.