Covestro launches online store on Alibaba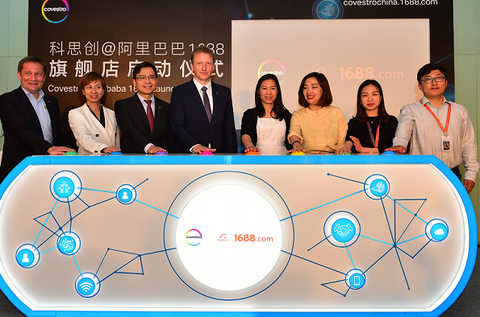 Leverkusen, Germany – As part of its digitalisation strategy, leading German speciality chemicals supplier Covestro AG has started cooperation with Chinese internet giant Alibaba.
The company announced 23 April that it is now offering its polymer materials in a flagship store on 1688.com, an online platform of Alibaba.
The link covestrochina.1688.com will offer high-tech material polycarbonate as well as pre-products for polyurethane foams, coatings and adhesives.
The platform is the biggest online business-to-business marketplace in China.
The Chinese economy, said the Leverkusen-based materials supplier, has shown "tremendous progress" in innovation and digitalisation over the recent years.
"Digitalisation rapidly changes customer needs and preferences and offers new business opportunities, especially in the fast-growing Chinese economy," said Markus Steilemann, Chief Commercial Officer and future CEO of Covestro.
According to Steilemann, China plays an important role for Covestro, not only in terms of market size but also with regard to innovation in relevant markets and technologies.
"With the launch of an online store on Alibaba we follow our strategy by innovating our business models in close cooperation with our customers," he added.
The main goal of the online launch, added Covestro, is to give customers an "efficient purchasing experience".
"We want to make the customer experience more convenient and efficient. Particularly in a market like China, which is at the forefront of digitalisation, we need to be where the customers are," added Xiaobin Zhong, head of commercial operations for the coatings, adhesives and specialties business of Covestro in the Asia Pacific region.
As a start, Covestro will offer around 50 products on 1688.com.
The second wave of products to launch, said Covestro, is already being planned.
The company expects online commerce to contribute up to €1 billion in accumulated sales by the end of 2019.