Omsk Carbon set to trial new Mogilev plant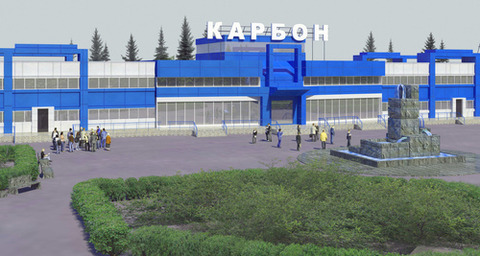 London – The "phased start-up" of Omsk Carbon's Mogilev carbon black plant is scheduled to begin in April, with a first phase of test-runs ending in June, according to the company.
The Russian carbon black manufacturer expects the first production unit to come fully on steam in the fourth quarter of 2018, an Omsk Carbon spokeswoman told ERJ.
This will still leave the €95-million project running about two years behind its original schedule.
With a capacity of 160 kilotonne per year, the Mogilev site is designed to produce both tread and carcass grades of carbon black.
In an interview with ERJ last July, Omsk Carbon Group chairman Valeriy Kaplunat explained that the delay was in order to secure better technology for Omsk Carbon's third production site.
"We are doing our best to make our Mogilev plant the world's most advanced facility in terms of process equipment in our industry," Kapulant said.
"Changing the launch date has enabled the company to ensure excellent performance indicators for the future facility and compliance with 100% of the environmental requirements," he explained.
According to the chairman, improving the production process and increasing efficiency of the plant's power-generation cycle were main points of focus.
The project goal to "meet and exceed" global quality standards, said Kapulant "is a complicated and painstaking process, requiring the engineers to re-design and update process lines right at the construction stage."
The company had previously scheduled commissioning process for the first line of the plant's four production lines for first quarter of 2018, with production expected by second quarter of 2018.
The unit is to ramp up to full capacity by 2020, with materials supplied to European and CIS markets.