ChemChina affiliates plan backdoor listing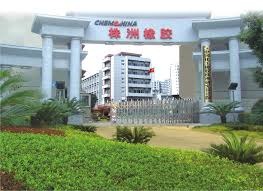 Shanghai, China – A total of 13 ChemChina affiliates held by its fully owned subsidiary China HaoUhua Chemical Group are planning backdoor listing on the Shanghai Stock Exchange, pending regulatory approval.
Such affiliates will be absorbed by Shanghai-listed chemical research and consulting firm Sichuan Tianyi Science and Technology, according to its announcement on 6 Feb. Tianyi is based in Chengdu, Sichuan province with Haohua as its substantial shareholders.
According to the announcement, the acquisitions are priced at a total of €804 million (6.3 billion yuan) and will be paid via cash and share issuance to Haohua.
The affiliates include chemical makers and research firms in rubber, polyurethanes, electronic chemicals, specialty coatings and catalysts, such as Chenguang Research Institute, Northwest Rubber & Plastics Research & Design Institute, Shuguang Rubber Industry Research & Design Institute, Shenyang Rubber Research & Design Institute, Jinxi Research Institute and Zhuzhou Rubber Research & Design Institute.
Among the subsidiaries, Chenguang Institute is China's largest fluoro rubber maker with an annual capacity of 7,000 tonne; Northwest Institute focuses on specialty rubber materials and products as well as rubber sealants; Jinxi Institute is strong in vulcanized synthetic rubber and Zhuzhou Institute's weather balloon accounts for 80% of the China market.
Tianyi is also raising additional €140 million through private placement to fund a number of projects by those subsidiaries, such as upgrading their research facilities. After the transactions Tianyi will be 68%-owned by Haohua.
"China has promulgated a series of policies to encourage reforms of state owned enterprises as well as merger and acquisition via the capital market…making central government owned companies more competitive globally," said the announcement.
"[The transaction] is a significant step towards the overall listing of Haohua," the announcement added.