Jon M. Huntsman passes away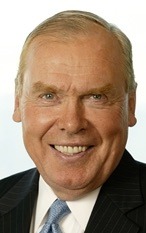 Salt Lake City, Utah — Jon M. Huntsman, founder and Chairman Emeritus of Huntsman Corporation., died on 2 February 2018. He was 80 years old.
Huntsman died at his home in Salt Lake City, Utah, surrounded by family. He had stepped down as executive chairman of the firm on 31 Dec 2017.
Huntsman's son Peter, the firm's president and CEO, was named chairman 1 Jan.
Jon Huntsman Sr. founded Huntsman Corp. in Salt Lake City in 1970 as a plastic foam packaging maker.
The firm's early products included polystyrene egg cartons and the iconic PS clamshell for McDonald's Big Mac.
Huntsman Corp. expanded through a series of strategic acquisitions. The firm now employs 10,000 and has annual sales of around $7 bn, ranking as a world-scale producer of polyurethanes, pigments, advanced materials, performance products and textile effects.
Huntsman bought the ICI polyurethanes business in 1999.
In a Huntsman Corp. news release, officials said that Huntsman was 'widely regarded as one of his generation's great industrialists' and that he 'leaves behind an extraordinary legacy.'