Covestro expects higher TPU use in car cockpit of the future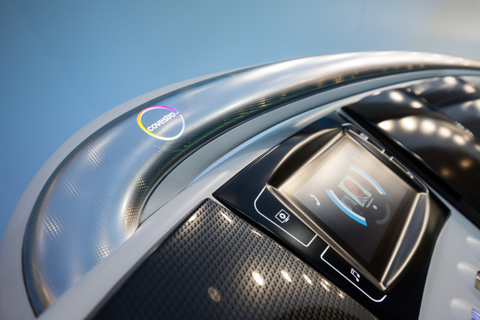 Leverkusen, Germany - Trends such as autonomous driving and connected mobility will offer significant opportunities for the use of thermoplastic polyurethane (TPU) films in cars of the future, according to Covestro AG.
The materials company will major on this topic at the conference "Folien+Fahrzeug", which roughly translates as films and vehicles, and will study development of film technologies for car interiors.
Previewing its presentations at the 6-7 Feb event, the Leverkusen company highlighted the potential of films based on TPUs in car interiors.
In a press release ahead of the conference, Covestro film expert, Oliver Hennig, described the TPU materials as "silent heroes."
Promising applications, he said, include 'flexible electronics', in which the elastic TPU films are equipped with electronic functions such as traces or sensor elements.
"LEDs can also be integrated. The resulting film build-ups can be formed into geometrically highly complex decorative parts that provide lighting effects," explained Hennig.
"With their extreme flexibility and good adhesion to textiles, TPU films offer the best prerequisites for integrating the required conductor path electronics into door panels, for example," he added.